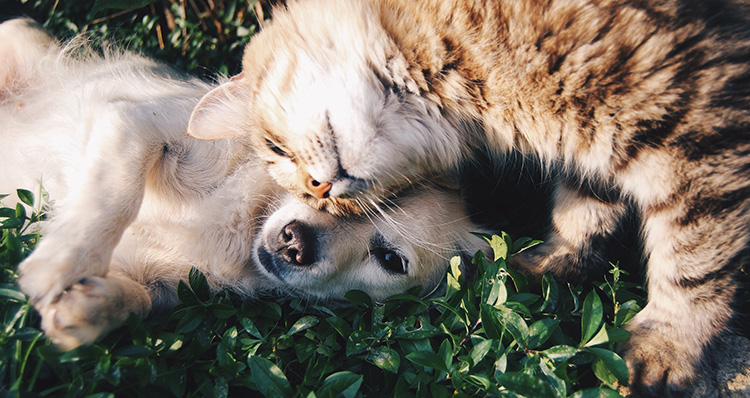 CANINE CLINIC BOARDING
Our canine facilities feature spacious runs and comfortable clinic kennels. Clinic boarding for you canine companion includes two meals and two brief potty walks a day. Special feeding and dispensing of medication requires an extra nightly charge.
*Prices are per animal, per night.
CANINE SUITE STYLE BOARDING
Noah's Ark Suite Style boarding facility includes spacious suites, 3 potty walks per day on weekdays, 2 potty walks per day on weekends, twice daily feeding, noontime treats and a fluffy bed…all in a homey, relaxed atmosphere.
*Prices are per animal per night.
Canine Boarding Vaccination Requirements
Canines are required to be current on Rabies, DHPP and Bordetella vaccinations and must have had a negative fecal test within the 6 months prior to boarding.
FELINE BOARDING IN "KITTY CITY"
Kitty City is our special cat boarding area. We have comfortable, plastic kennels in a warm, quiet room, separate from other boarding pets.
Your feline friend can sleep the day away in a warm kennel or spend part of it's day cavorting in our cat play area, Kitty Central Park. There's a tower for climbing and a high ledge for just 'hangin' around. There are also plenty of toys for entertainment.
Felines are required to be current on the following:
Tested negative for feline leukemia
Rabies Vaccination
Annual Distemper
Annual Feline Leukemia